Anyang Forging Press Company with CNC fully hydraulic closed die forging hammer to participate the 2016 China International Metal Forming Exhibition
2017-12-07 09:54:57
Anyang Forging Press Company has more than 60 years of continuous production forging hammer history, is China's CNC machine forging hammer national standard-setting unit, is the first batch of CNC die-forging hammer (program-controlled die forging hammer) research and development of professional manufacturing companies. Anyang CNC hydraulic die forging hammer in precision forging has its own unique advantages, high precision forging, energy can be superimposed on strike, forging process, can not hit a hammer, hammer can do a good job, high production efficiency. Anyang forging equipment has wide usage, mold service life is high, can be "low temperature" forging, forging surface finish, chemical stability. Striking energy can be programmed and precise control, repeated forging accuracy, forging quality and stability.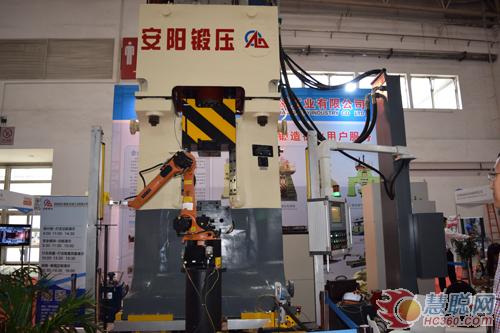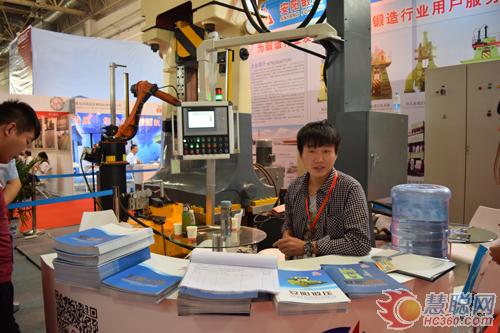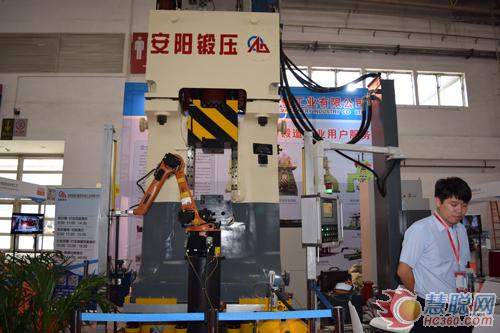 Anyang CNC hydraulic die forging hammer design streamlined, safe and reliable. Full hydraulic hammer through the sensor on the hydraulic oil cleanliness, temperature, pressure, liquid level monitoring, in the event of non-compliance with the conditions of the system that is automatically alarm and failure to achieve automatic diagnosis and self-protection, stop hammer or even stop. In the meantime, as much monitoring as possible is given to supporting facilities that may be involved in safety, and the start-up of the mainframe can not be carried out in the unqualified state. In order to facilitate users to better and faster repair and maintenance work, the hammer has a common fault full Chinese display window, in the event of an exception, through the fault display window that can quickly find the cause of the fault in order to quickly Make treatment, shorten the maintenance time.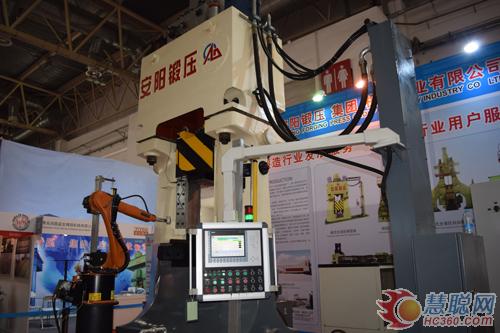 It is understood that 2016 China International Metal Forming Exhibition is jointly organized in response to the national Chinese manufacturing 2025, strong base engineering, intelligent manufacturing engineering and other national strategies, for the vacuum manufacturing industry is of great significance. Anyang Forging Press Company covers an area of nearly 400 acres, which have CNC forging equipment production base, forging hammer production base, a large forging production base, user training base and forging equipment parts production base four. Anyang Forging Press Company with CNC machine forging equipment research and development center in Henan Province, the National Institute forging hammer, and a sales center, after-sales service center, quality testing management center, machining center and large heat treatment and product assembly center, to provide customers with ' One-stop 'type of system services.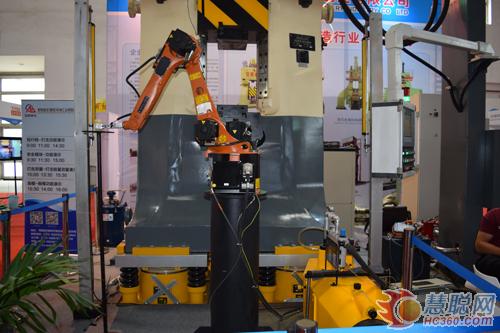 Anyang Forging Press Company follow the 'technical innovation first, product quality first, product sales first, service first' business purpose, for domestic and foreign forging customers with specifications for the whole, excellent quality and cheap prices forging equipment products, Export to Germany, the United States, France, Britain, Russia, India, Vietnam and other 66 countries and regions, praised by users and praise. Anyang Forging Press Group leaders and all staff adhere to the "forging industry development services for the forging industry users and the pursuit of customer satisfaction" for the purpose of providing the community with high-quality forging equipment and services.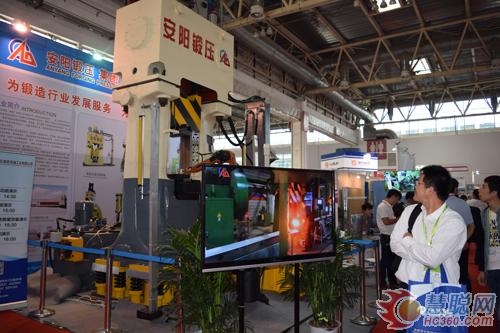 In recent years, Anyang Forging Press Company emphasis on product development and product quality, and actively promote the intelligent product manufacturing, this product is a classic. In the future, Anyang Forging Press Company will continue to blaze new trails, focusing on the center of gravity, precision force, firmly grasp the initiative in the market, research and development of more scientific and technological products, and ultimately create more users and the community updated value. 7 * 24-hour service hotline: 0372-5973147.